Home >
Custom Mat Switches
Custom Mat Switches
Widely utilized for eliminating and preventing hazards in advance such as creating safety zone around a industrial robots or NC tooling machine including automatic door control and security guarding.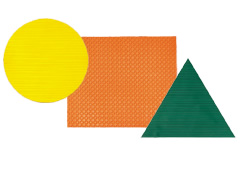 Feature
◆ Available in required size as adjusting to size of hazardous area
◆ Available upon request for changing shape, color, size, joint type, or length of cable etc.

Applications
Machine operation control, Crime prevention, Automatic door, etc.

How to order
Please specify ①~③

◆In case of using custom mat switch, use of combination with fail-safe controller is recommended
◆Short delivery time is available
◆Standard setting: 1.5M cable will be pulled out from the top right corner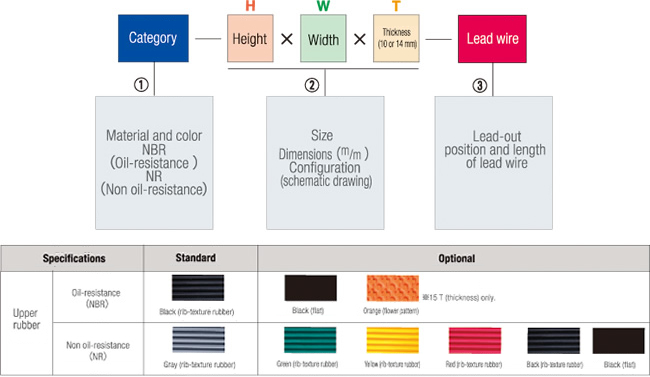 Size (Shape) / Lead wire outlet & classification. (Red, Green, White, Black)

Custom/Multi-zone Mat Switches
◆The combination with different colors, altered or hollowed-out shape, and jointed of mat switches are available (Option)

Configuration

| | |
| --- | --- |
| Electrical Rating | AC/DC28V-1A |
| Withstand Voltage | 500VAC for 1min |
| Contact life | 1,000,000 times activation or more (Tested with relay 24V-0.3A Load) |
| Insulation resistance | 100MΩor more (500VDCMegger) |
| Contact resistance | 0.05~1.6Ω or less (If under operating force or more) |
| Operating temperature range | -10℃~+60℃ |
| Withstand load | 1960N (Under φ100 pressing plate for 1 min) |
| Ingress protection | Drip proof (IP54 equivalent) |
| Operating force | 50N approx. (under φ90 pressing plate) |
| Circuitry | 1a |
Option
【Fail-safe controller】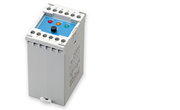 ●

SC-2

(AC only)
●4 wire type circuit control unit (Cable disconnection or short circuit detector)
●Improve plant safety