M4 Series
ABS resin made-high credible mini type Foot Switch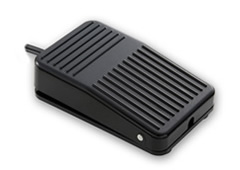 Feature
■Smart design
■Strong & Safe ABS resin made withstanding treading of approx. 1350N
■Display your own company's name plate (12X50) is available for OEM
■Gray & Black are standard color except for some type.
Applications
Industrial equipment ( Metal forming machine etc.), Transportation vehicle (train, bus), Medical equipment, Installation equipment, Measuring equipment, Woodworking equipment, Sewing machine, Public welfare device, Other devices.
Line-up
Momentary / Tread ON→Release OFF
Maintained(Alternate) / Tread ON→Release and Tread again→OFF
【Resin made mini type】
Strong & Safe ABS resin made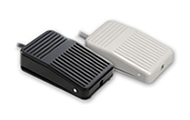 【Seal structure built-in switch type】
Drip proof model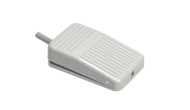 (1c/ )
(1c/ )
【Twin pedal type】
Suitable for controlling 2 circuits.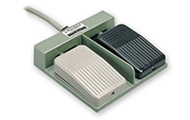 (Each side 1c/ )
(Each side 1c/ )
【With intermediate plug socket type】
Intermediate switching is operable by inserting 2P-plug (AC100V)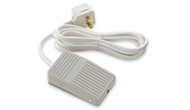 (1a/ )
(1a/ )