S6 Series
Stainless steel made-forward fulcrum type displaying high contact & credibility even under bad environmental condition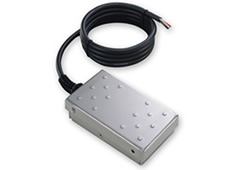 Feature
■Foot pedal is made of stainless steel (Resistance corrosiveness SUS304 )
■Built in switch is V type of seal structure having 1c contact (IP67)
■Protect from corrosiveness gus, dust , and drop water
■S6 is Forward fulcrum, M6 is Backward fulcrum
Applications
Medical equipment, Food machinery, Vessel equipment, Industrial equipment, other etc.
Line-up
Momentary / Tread ON→Release OFF
Maintained(Alternate) / Tread ON→Release and Tread again→OFF
【Stainless steel & forward fulcrum type】
Usable under bad environmental conditions such as under water drip. Hygienic stainless steel made.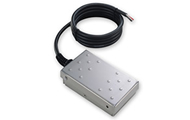 (1c/ )
Option
【Protection cover】
Protection cover for preventing malfunction by falling objects.
Material:Stainless steel
Weight:1,310g
Applicable series
・OFL
・M4
・S5
・S6
・M6
・S7
・H
・P
Explanation of type
Add CS to end of type
※When placing order, instruct the exact type of footswitch using at present due to mounting screw differs according to each type.