GS Series
GS series is industry's first Good design Awarded Foot Switch.
With its newly developed joint parts allows producing plural-linear Foot Switch to match with various applications.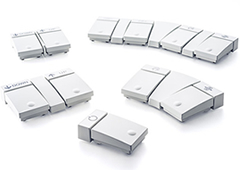 Feature
■Simple-restrained design allows matching to various devices and surroundings.
■Well-designed pedal shape for easy to use
■With circular protrusion for gripping the point of treading.
■No height differences between single type and linear type
■Independent display + Separate name plate
Applications
Medical Equipment, Welfare Equipment, Industrial Equipment, Inspection Equipment, Amusement Equipment, etc.
Flexible specification setting by joint method

Three kinds of joint parts are available
Joint parts are made of robust PBT resin, aluminum die casting
Optional items also can be installed.
Specifications setting can be freely possible upon request

Various combinations is possible by your request.
Sample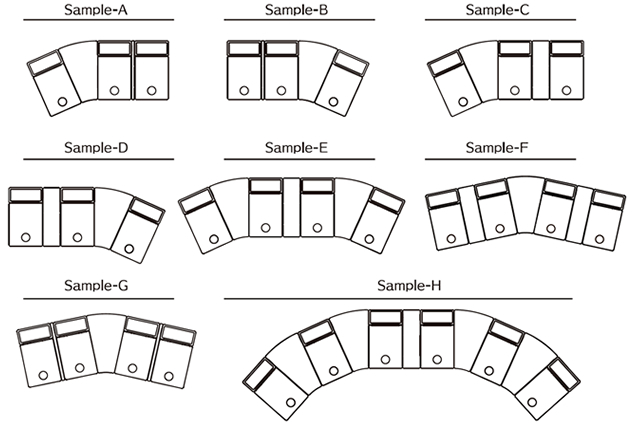 Choice able the lead-out position and length
Other combinations or special specification type is available more than sample as above.
Original name plate is available as option
Displaying original name plate on the simple-restrained design body make possible not only match device's design.
but also effective in appropriate for as working instruction indication display or malfunction prevention. Minimum order quantity: 10 lot and above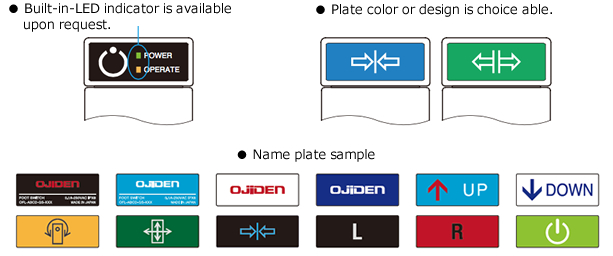 Line-up
Momentary / Tread ON→Release OFF
Maintained(Alternate) / Tread ON→Release and Tread again→OFF
【1 pole】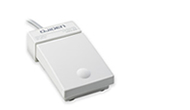 (1a/ )
【2 pole】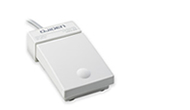 (2a/ )
【Twin pedal with Joint A】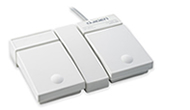 (each side 1a/ )
【Twin pedal with Joint B】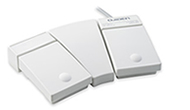 (each side 1a/ )
【Twin pedal with Joint C】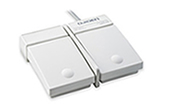 (each side 1a/ )
【Triple pedal with Joint A】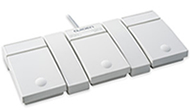 (each side 1a/ )
【Triple pedal with Joint B】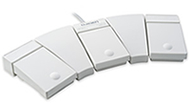 (each side 1a/ )
【Triple pedal with Joint C】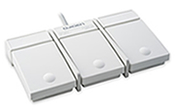 (each side 1a/ )