OFL-2NY-SM2C
CE marking
---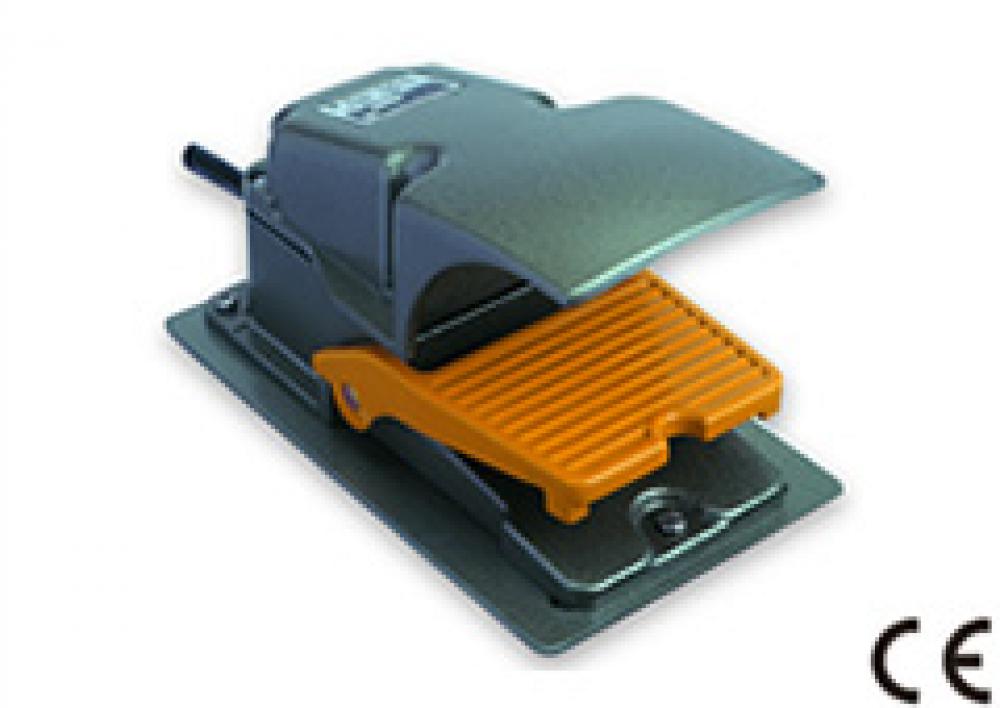 Action
Momentary
Electrical Ratings
0.7A-125V
AC 0.7A-30V DC
Built-in switch
Enable switch
Circuitry
2a
Supplied Cable
S-VCTF0.75X5CX2.5M
Operating Force
1st:No operation
2nd:20N
3rd:170N
Degree of Protection
IP54
Housing material
Aluminum die cast
Color
Green Hammerton
(Pedal:Yellow)
Weight
2200g
Applicable protection cover
SM2C cover
SM2K cover
SM2KS cover
Country of origin
Japan
2NY-SM2 series is for danger avoidance 3-position Foot switch based on an ergonomic.
The 3-position switch has two contact points (2a) make double safety measures possible.

Rain proof Industrial Foot Switch which is excellent in credibility and durability with dust proof, drip-proof, and oil-resistant construction.

SPST (Each stage)

With protection cover

As option in SM2 series, each protection cover is available to prevent for malfunction.

■Description of protection cover
SM2C:Protection cover
SM2K:Shield cover
SM2KS:Shield cover and safety lid

【Applications】
Metal Forming & Metal Machine tool Bending, Welding, etc.

【Caution】
Ensure that observe each contents of following items for safety.

Use within rated current as displayed.

In order to ensure safety of the control system, connect each pair of the contacts of the 3-position switch to a discrepancy detection circuit such as a safety relay module.

Incorrect wiring and connection, and incomplete condition causes cable disconnection and malfunction.

Do not conduct wiring with supplying power, it causes electric shock or burning out.

Do not convert supplied cable or built in switch etc., it causes breakage of inherent characteristic, such as water resistance.

Install the grounding wire without fail for preventing electrical shock.

Pay attention that any objects will not be get stuck between within range of pedal operating.

In case of mounting on the floor, remove the base and use 3-Φ6.1 hole.

Do not give a strong shock to the Foot switch, dropping or excessive treading operation causes malfunction or shorten life.

Drawings
Circuit diagram
Other image 3
Other image 4