OFL-TVG5-S5
---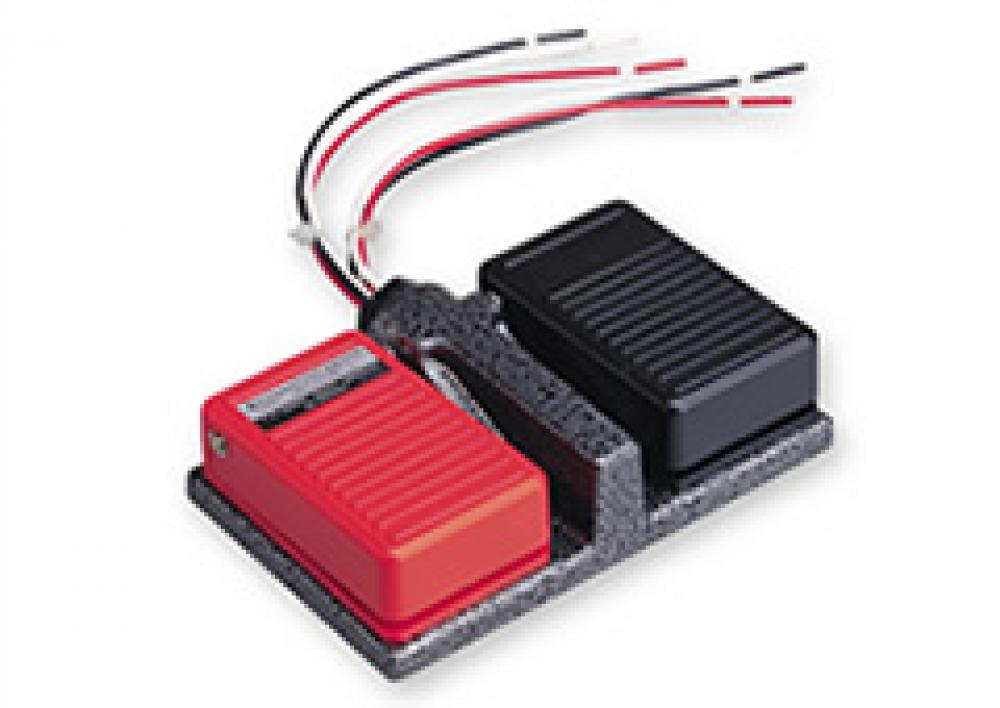 | | |
| --- | --- |
| Action | Momentary |
| Electrical Ratings | 0.1A-30V DC |
| Built-in switch | Micro switch type V (Seal structure) |
| Circuitry | Each side 1c |
| Supplied Cable | VSF0.75X6C23CM |
| Operating Force | 10N |
| Degree of Protection | IP67(Built-in switch) |
| Housing material | ABS Resin |
| Color | Black, Red or Green |
| Weight | 540g |
| Country of origin | Japan |
S5 Series is multi-functional compact foot switch responded to electro digitalization needs of diversification era and focus on safety, credibility and economic efficiency.

2-pedal type.

For microloads.

SPDT (Each side)

Seal structure built-in switch type (IP67)/Water proof model.

Cable customization is available upon request such as install shielded cable.

Suitable for forward/reverse rotation control.

【Applications】
Industrial equipment,Transportation vehicle, Medical equipment, Installation equipment, Measuring equipment, Woodworking equipment, Sewing machine, Public welfare device, Other devices.
Drawings
Circuit diagram