OFL-VG5
---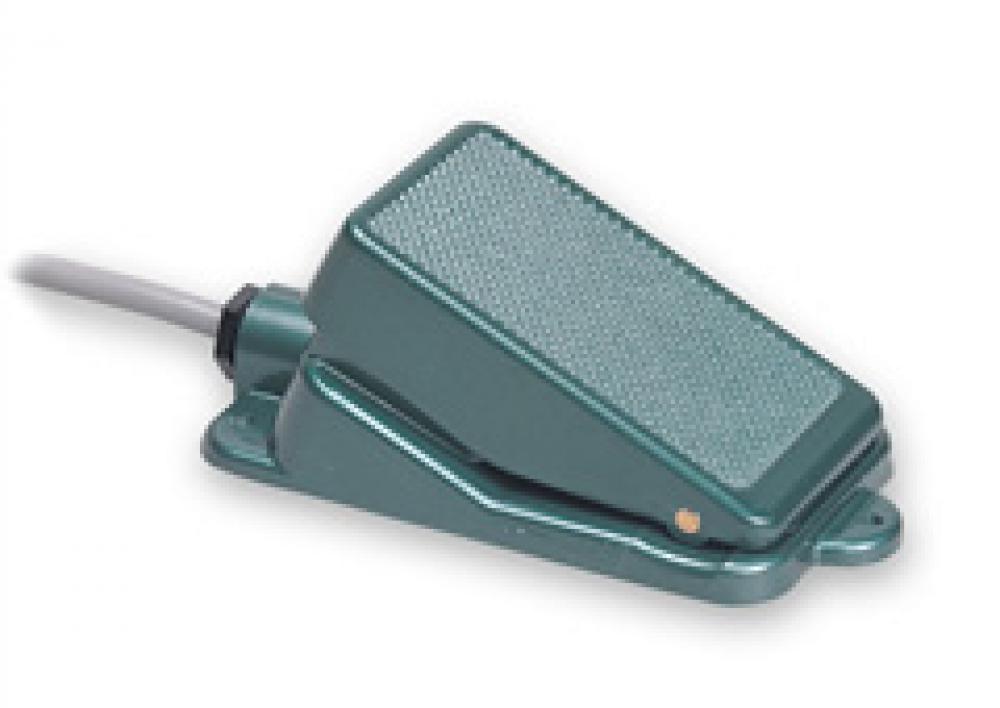 Action
Momentary
Electrical Ratings
0.1A-30VDC

Minimum operational power ratings
(5mA-6VDC/2mA-12VDC/1mA-24VDC)
Built-in switch
Micro switch type V (Seal structure)
Circuitry
1c
Supplied Cable
VCTF0.75X3CX2M
Operating Force
25N
Degree of Protection
IP67(Built-in switch)
Housing material
Aluminum die cast
Color
Green metallic
Weight
510g
Applicable protection cover
OFL-CS
Country of origin
Japan
OFL standard type is die cast aluminum made Foot switch, most generally used in a wide area.

Seal structure built-in switch type (IP67)/Water proof model

【Applications】
Industrial equipment ( Metal forming machine etc.), Transportation vehicle (train, bus), Woodworking equipment, Sewing machine,
Installation equipment, Medical equipment, Masuring equipment, Public welfare device, other general equipment, etc.

Drawings
Circuit diagram
Option
【Protection cover】
Protection cover for preventing malfunction by falling objects.
Material:Stainless steel
Weight:1,310g
Applicable series
・OFL
・M4
・S5
・S6
・M6
・S7
・H
・P
Explanation of type
Add CS to end of type
※When placing order, instruct the exact type of footswitch using at present due to mounting screw differs according to each type.