OFL-VG5-M6
---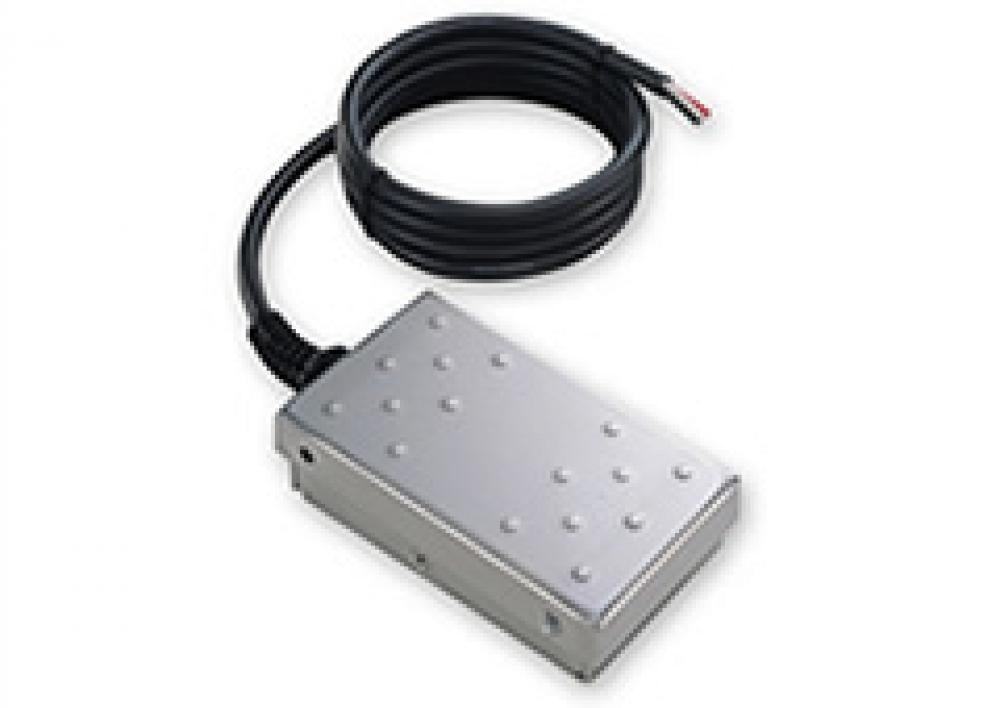 | | |
| --- | --- |
| Action | Momentary |
| Electrical Ratings | 0.1A-30V DC |
| Built-in switch | Micro switch type V (Seal structure) |
| Circuitry | 1c |
| Supplied Cable | VCTF0.75X3CX2M |
| Operating Force | 10N |
| Degree of Protection | IP67(Built-in switch) |
| Housing material | Stainless steel(SUS304) |
| Weight | 580g |
| Applicable protection cover | OFL-CS |
| Country of origin | Japan |
M6 series is stainless steel made-backward fulcrum type Foot switch displaying high contact & credibility even under bad environmental condition

Seal structure built-in switch type (IP67)/Water proof model.

Backward fulcrum type.

Protect from corrosiveness gus, dust , and drop water.

Stainless steel made protection cover is available as option.

Ex: OFL-VG5-M6CS

【Applications】
Medical equipment, Food machinery, Vessel equipment, Industrial equipment, other etc.


【Caution】
※Regarding the chemical resistance of the built-in switch.
Be careful for that especially for solvents such as Freon, chlorocene, and toluene cannot be used.

※Regarding oil resistance, waterproofness, and corrosive gas resistance.
It is effective against corrosive gases and ingress of dust and dirt. However, it is not completely oil tight type, so please avoid using it directly in water or oil.


Drawings
Circuit diagram
Option
【Protection cover】
Protection cover for preventing malfunction by falling objects.
Material:Stainless steel
Weight:1,310g
Applicable series
・OFL
・M4
・S5
・S6
・M6
・S7
・H
・P
Explanation of type
Add CS to end of type
※When placing order, instruct the exact type of footswitch using at present due to mounting screw differs according to each type.