OFL-R-SM2
---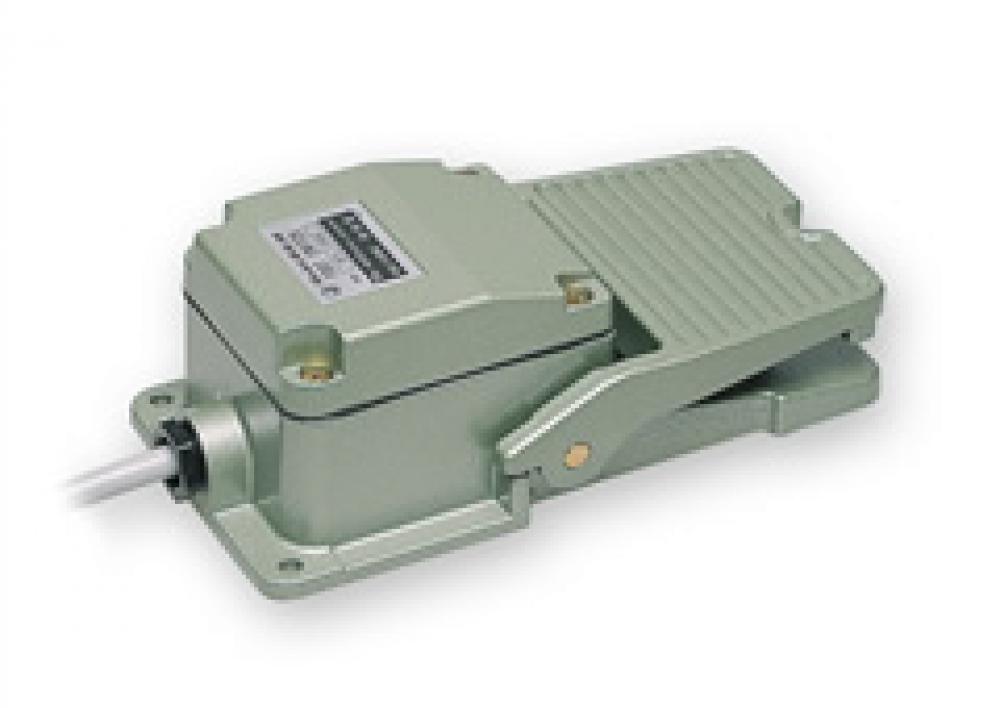 Action
Momentary
Electrical Ratings
0.5A-220V AC
Built-in switch
Reed SW R Type
Circuitry
1a
Supplied Cable
VCTF0.75X2CX2M
Operating Force
20N
Degree of Protection
IP57 (Built in switch)
Housing material
Die cast aluminum
Color
Green Hammer tone
Weight
1000g
Applicable protection cover
SM2C
SM2K
SM2KS
Country of origin
Japan
Excellent in credibility and durability.
Dust, drop, oil-resistant structure allows for using in a bad environment.

Without protection cover.
Switching protection cover possible in each type
【Explanation of protection cover】
SM2:Without protection cover
SM2C:With C cover( Upper quard type)
SM2K:With K cover(Whole guard type)
SM2KS:With KS cover(Whole guard type with safety lid)

【Applications】
Industrial equipment ( Metal forming & Bending machine etc.), Medical equipment, Woodworking equipment, Installation equipment, etc.



Drawings
Circuit diagram