OFL-VG5-GS
Good design Award
---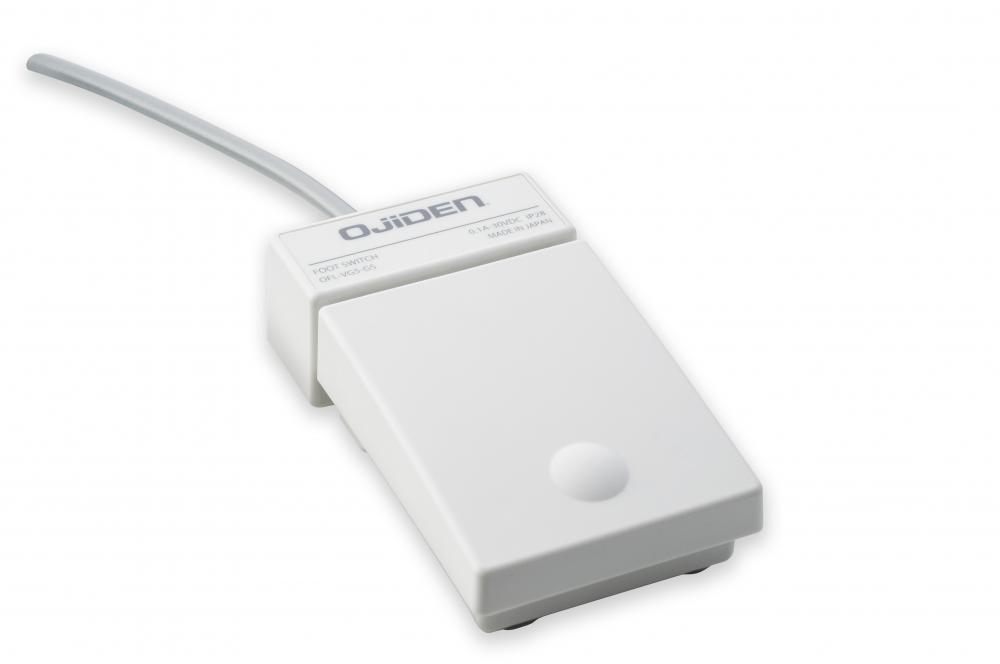 | | |
| --- | --- |
| Action | Momentary |
| Electrical Ratings | 0.1A-30V DC |
| Built-in switch | MICRO SW V Type (Seal structure) |
| Circuitry | 1a |
| Supplied Cable | VCTF0.75X2CX1M |
| Operating Force | 12N |
| Degree of Protection | Equivalent to IP28 |
| Housing material | PBT Resin |
| Color | PANTONE Cool Gray |
| Weight | 220g |
| Country of origin | Japan |
GS series is industry's first Good design Award Foot Switch.

With its newly developed joint parts allows producing plural-linear Foot Switch to match with various applications.

Simple-restrained design allows matching to various devices and surroundings.

Well-designed pedal shape for easy to use.

With circular protrusion for gripping the point of treading.

No height differences between single type and linear type.

Independent display + Separate name plate.

Equivalent to IP28 (IEC60529)
Conform to IEC 60601-1

Applications
Medical Equipment, Welfare Equipment, Industrial Equipment, Inspection Equipment, Amusement Equipment, etc.

Drawings
Circuit diagram